When we say we're Atlanta experts, we're not just talking about the housing market. Living in a community is much more than buying a home and meeting the neighbors—life is about trying new experiences, learning from fabulous schools, and eating delicious food!
At the LaMon Team, we believe in living life to the fullest, and nothing makes us "fuller" than a hearty Georgia meal. Check out the list below of our favorite staples and new additions to the restaurant scene across Atlanta.

An absolute favorite, this restaurant has expanded from its original destination but continued to offer a scrumptious menu. From stacked burgers to seafood to roast, you'll find your favorite comfort foods at Holeman and Finch. (1201 Peachtree Street NE, Building 400; Main Level Suite 160, Atlanta, GA)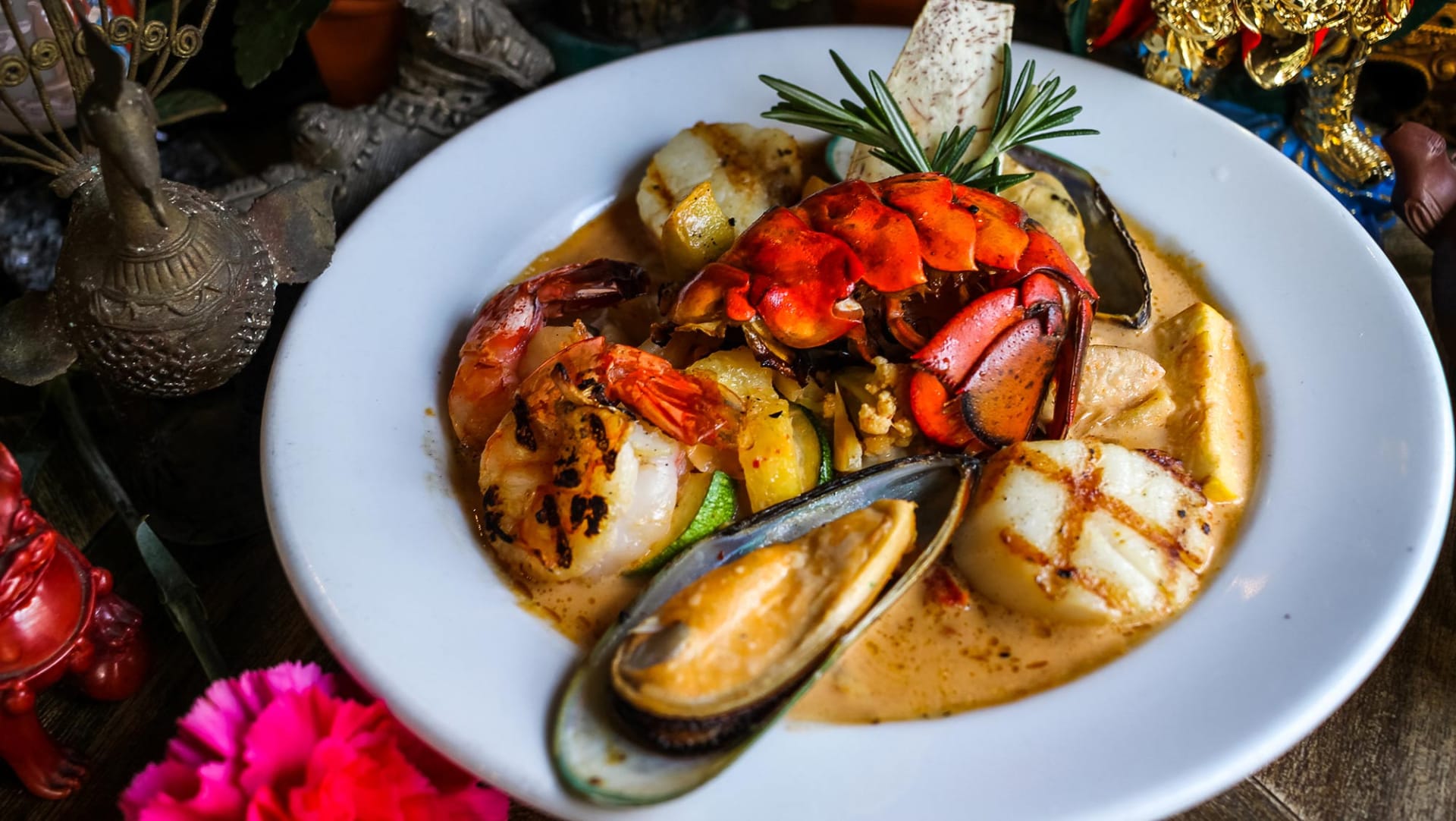 Photo Courtesy of Poor Calvin's.

This restaurant is constantly at the top of every foodie's list—and with good reason. Chef Calvin Phan offers a rare cuisine of Thai fusion peppered with Southern influences. (510 Piedmont Ave NE, Atlanta, GA)

This intimate sushi establishment has been a local favorite for over thirteen years. If you're looking for a serene omakase experience, then come visit the infamous Atsushi "Art" Hayakawa serve up a delectable meal. (1055 Howell Mill Rd, Atlanta, GA)

This popular pizza destination offers a wide variety of classic pies—as well as some new takes that feature caviar and truffles. A great destination for every sort of foodie. (1115 Howell Mill Rd NW, Atlanta, GA)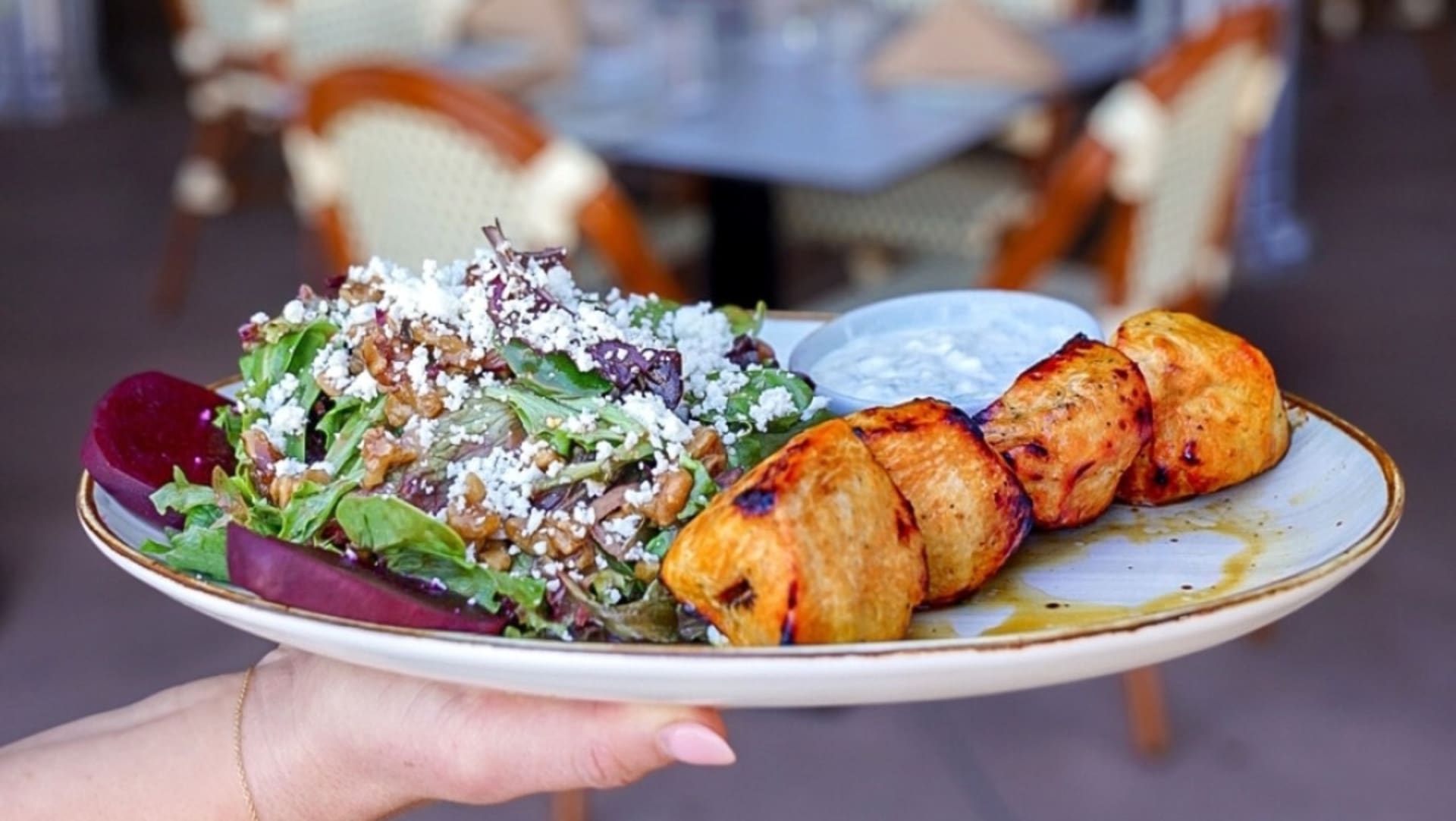 Photo Courtesy of Yalda.

Named after the Iranian winter solstice festival celebrating the longest night of the year, this fantastic Persian and Middle Eastern eatery is a great addition to the Sandy Springs at Aria Village. (6500 Aria Blvd, Suite 500 Sandy Springs, GA)

From biscuit stall to full-fledged restaurant, we are thrilled to see Erika Council expand her baking prowess. Whether you're in the mood for a savory breakfast biscuit sandwich or a sweet cinnamon roll, we know you'll find something to drool over at this Atlanta staple. (668 Highland Ave NE, Atlanta, GA)

This is a new food stall featuring a fusion of American and Korean street foods. Here you'll find cheesy Korean corn dogs, kimchi fried rice, and Korean fried chicken nuggets—just to name a few! Roll up your sleeves and discover your new favorite comfort food. (1245 Glenwood Ave SE #2, Atlanta, GA)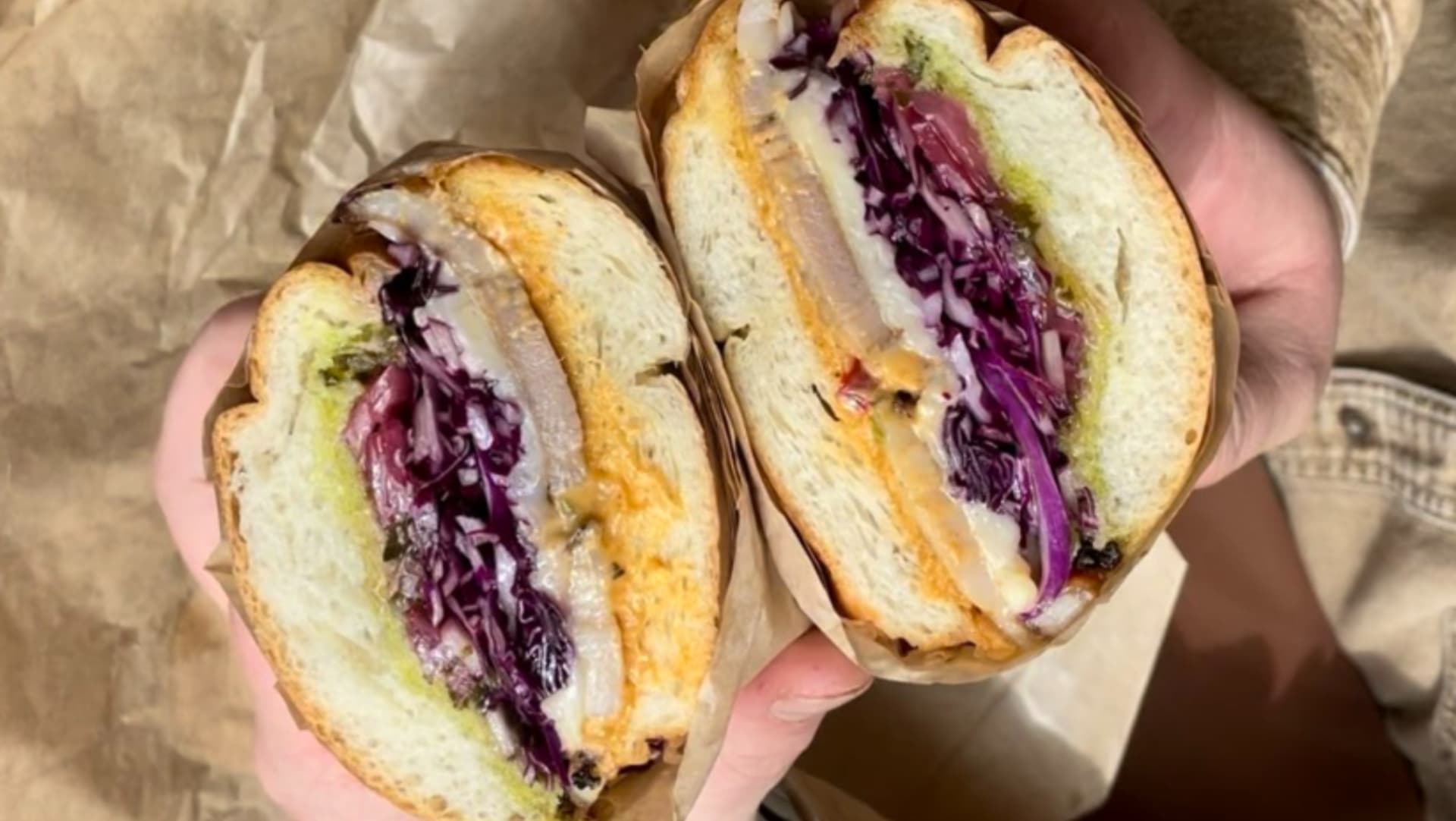 Photo Courtesy of Bona Fide Deluxe.

This sister restaurant to Banshee offers some seriously impressive sandwiches you won't want to miss. With plenty of deluxe combinations and fanciful add-ons, you can't go wrong with this Atlanta addition. (1454 La France Street NE ST 110 Atlanta, GA)

From pop-up to permanent, this cozy Italian scene serves a menu of traditional red sauce classics made with in-season produce and fresh-made pastas. (1660 McLendon Ave NE, Atlanta, GA)

This absolute must-visit restaurant flexes the flavors of Cuban and Mexican dishes on a menu rooted in veganism and family recipes. This place offers some of the best vegan dishes you'll find in the city. (780 Memorial Dr SE #4A, Atlanta, GA)
Atlanta has a vibrant food scene that truly represents the diversity and flavors our city has to offer! Just one of the many perks of living in our amazing city.