As we head further into Atlanta's spring real estate market, you wouldn't be alone in wondering what's on the horizon? Fortune Magazine puts it plainly, "We're in the middle of the housing market's hottest stretch in the nation's history."

Much has been published nationally demonstrating that we are not in a housing price bubble, and the growth outlook for Atlanta is likely even better than national levels again in 2022. Atlanta was identified as one of the top 10 Markets to watch in 2022 by PwC Emerging Trends in Real Estate report where Atlanta was recognized as a magnet market. Magnet markets are defined as "destinations for both people and companies and growing more quickly than the U.S. average in terms of both population and jobs."
2022 is expected to be a continuation of the year prior, but with greater signs of market seasonality making a return. Inventory levels are expected to improve as sellers take advantage of the opportunity to capitalize on equity growth. These inventory improvements will only be moderate relative to strong buyer demand driven by historically favorable interest rates.
HERE'S WHAT WE KNOW ABOUT RISING MORTGAGE RATES
Today's mortgage rates are about 1% higher than they were this time one year ago, according to a recent Time.com Nextadvisor article. The Federal Reserve has signaled they plan on six more interest rate hikes by the end of the year.
Experts say several economic factors are pushing interest rates up this year: The Bureau of Labor Statistics (BLS) reported recently that inflation climbed again in February and is the highest in four decades at 7.9% year-over-year.
What this means for spring 2022 homebuyers is that for every 1% increase in interest rates, your buying power decreases by about 10%. You can work around this by putting down a higher down payment if that's an option. We also suggest buying now, versus waiting because prices are not expected to decrease, but rates are expected to rise.
From a historical perspective, 4%+ rates that we're seeing now are considered favorable. Prior to 2011, rates below 5% were a rare thing.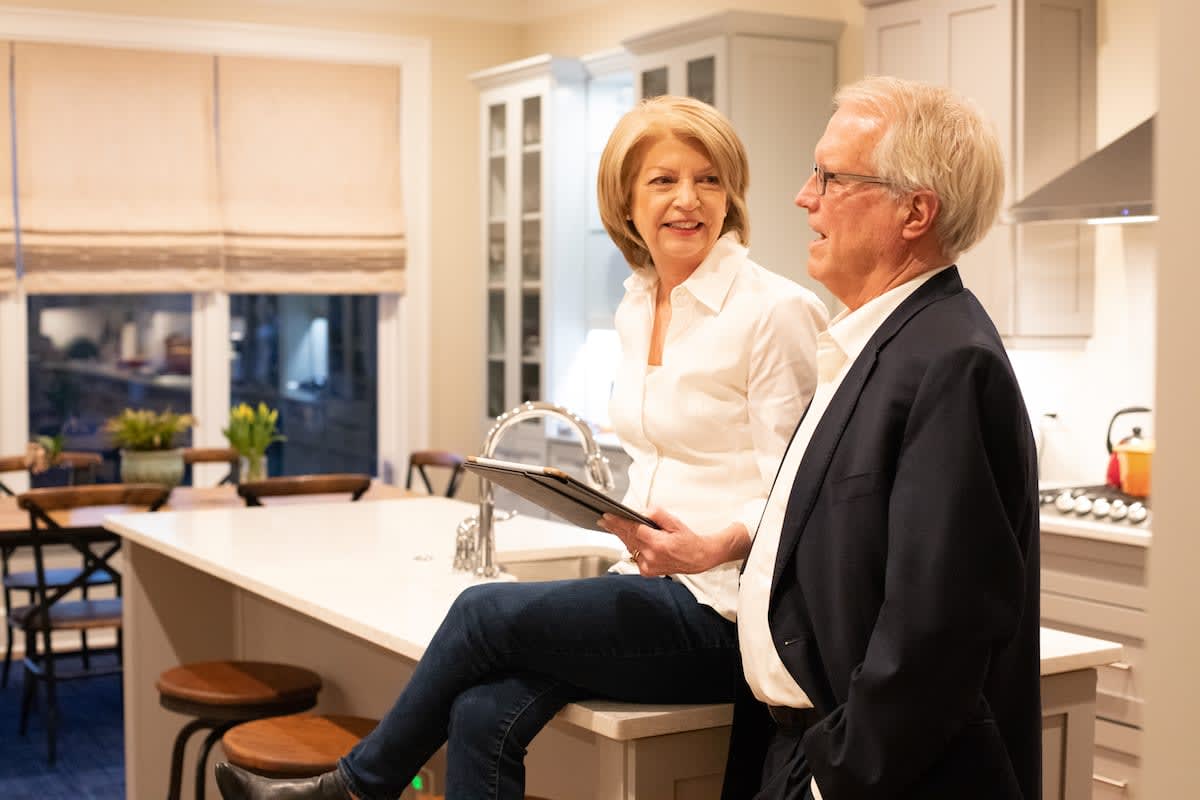 THE MARKET BOOM WILL LEVEL OUT, BUT NOT THIS SPRING
If you're one of those who's waiting for the housing market to crash or the bubble to pop, you're going to have to wait a bit longer for any significant change. Housing economists are clear that the boom will eventually level out, claiming simple economics dictate that home price growth can't outpace income growth forever. In a recent Fortune.com article, home prices were stated to be growing six times faster than wages.
All of this is to say: the housing market will eventually cool, but not during this spring or summer season. "But what about next year?" You ask. Real estate forecasts show that the combination of our nation's inventory problem, sky-high home prices and rising mortgage rates will bring the market back to "normal" sometime next year.

ATLANTA REAL ESTATE MARKET 2022 OVERVIEW
Home prices were up 20.5% in January 2022 compared to last year, selling for an average price of $392,000.

Homes in Atlanta typically sell after 34 days on the market compared to 50 days last year.

And 776 homes sold in January 2022 — down from 990 last year.

On average, 32.9% of homes have sold above the list price, which is more than a 37% increase year-over-year.

Atlanta price appreciation is predicted to be at the higher end of the national spectrum with market-wide averages in the range of 7% to 10%.
WHAT DOES THIS MEAN FOR YOU?
If you're on the fence wondering if you should "buy now or buy later," we urge you not to wait until it's too late. Mortgage rates are expected to rise, along with home prices which will impact affordability. Get in touch with us and we can walk you through the options and help you weigh the pros and cons.
Sellers! Now is the time to list if you've been thinking about it. Worried about how to find a home after you sell? Let's talk! There are plenty of options such as a lease back or an offer contingent on you purchasing a home, that will make sure you are protected while you search!