Atlanta is a city for foodies! It seems almost everywhere you turn you can find a new hot spot that's recently opened or a local staple that's been serving up famous dishes for generations. One of our favorite date night traditions includes taking in our gorgeous skyline, tree-lined streets and rich culture over a glass of wine and a delicious meal.
Rather than trying to cover all that ATL has to offer (that would make for a really long list), we've focused in on the area we work, live and play: Buckhead!
The Buckhead neighborhood has long held the title as the dining destination in Atlanta, even before there was the explosion of great cuisine that's resulted in a fantastic restaurant on every corner.
Here are a few of our favorite spots to spark summer romance!
*Note: Reservations are required at most of these spots!
1. Aria - A Buckhead Classic
Set in a converted house in Buckhead, Aria is the perfect place for a memorable evening. They are consistently named one of the top restaurants in Atlanta, and we invite you to come see why for yourself! To start off your meal, enjoy their lobster appetizer consisting of soft, buttery lobster and smooth, creamy truffle potatoes. For a main course, their scallops are always perfectly seared. Linger over dessert and enjoy their gorgeous interiors, renovated recently in 2016.
490 East Paces Ferry Road NE, Atlanta, Ga. 30305
(404) 233-7673
Aria-atl.com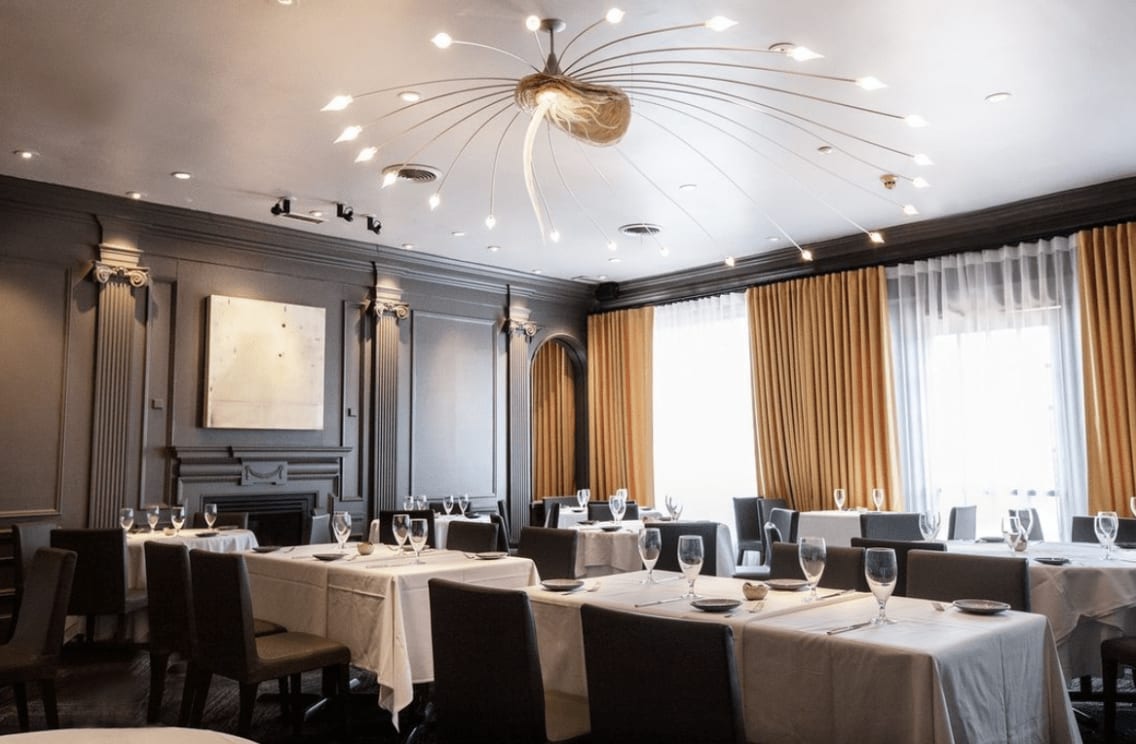 2. Canoe - Riverfront Dining
Located on the banks of the Chattahoochee River, Canoe offers a romantic setting with natural, yet manicured, lawns and a tranquil waterfront. Inside, diners settle into overstuffed booths or tables and enjoy an inspired decor that features an exposed kitchen and a ceiling that resembles the inside of a canoe. Located in Vinings, Canoe is one of the area's most acclaimed restaurants, and diners can feast on such delicious treats as crisp Rhode Island calamari, grilled Bay of Fundy salmon, maple-marinated duck breast and garam masala rubbed lamb sirloin.
4199 Paces Ferry Road SE, Atlanta, Ga. 30339
(770) 432-2663
Canoeatl.com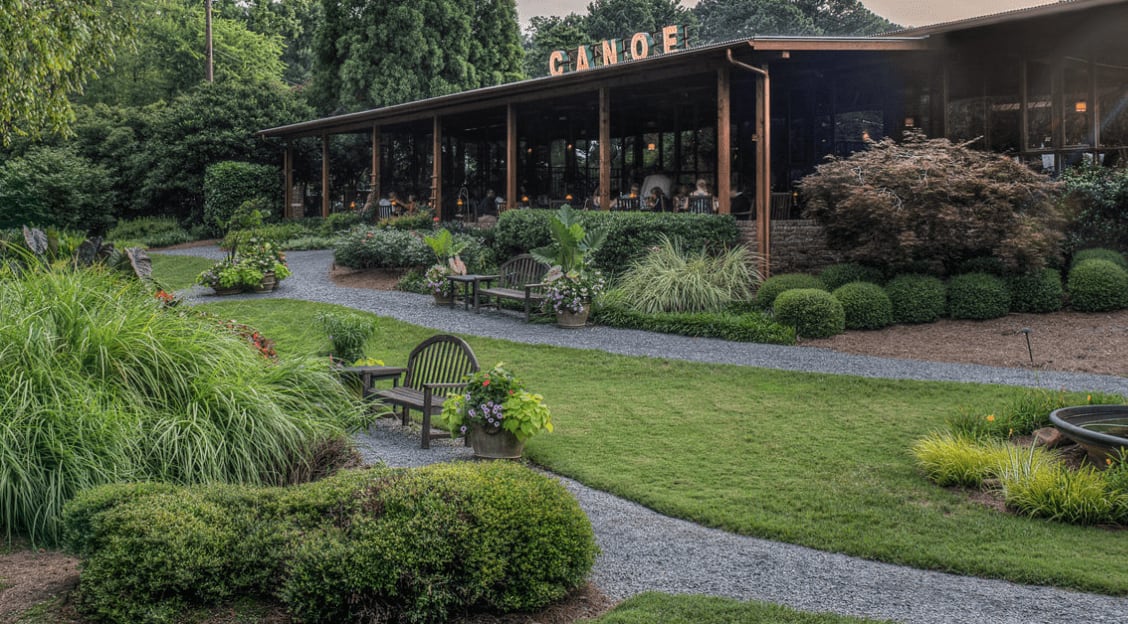 3. St. Cecilia - Fresh Pasta
St. Cecilia is well named because a dining experience in this Buckhead restaurant is, indeed, heavenly. Renowned chef-owner Ford Fry serves coastal European food in a dramatic three-story room with multicolored woods, white-tiled columns and a 20-seat marble bar that is perfect for a pre-dinner tête-à-tête. St. Cecilia is the complete package: Outstanding food, beautiful décor, and the aromatic smells from the kitchen make it a favorite for lovers.
Dine-in, curbside pickup and delivery available.
3455 Peachtree Road NE, Atlanta, Ga. 30326
(404) 554-9995
Stceciliaatl.com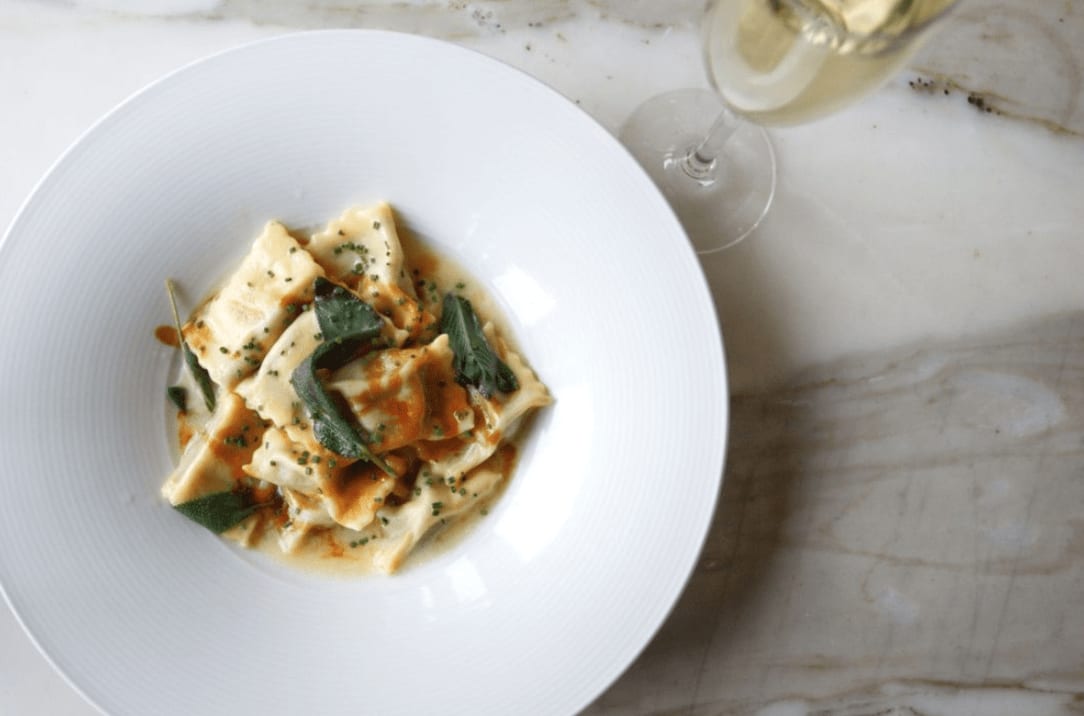 4. Gypsy Kitchen - Patio Dining & Entertainment
Can you say olé? Buckhead spot Gypsy Kitchen is patio dining at its best. Your date will delight in their tapas, sangria, and wine offerings, and they often have live music for dinner and a show!
3035 Peachtree Rd. NE Suite A209 Atlanta, GA
(404) 939-9840
Gk-atl.com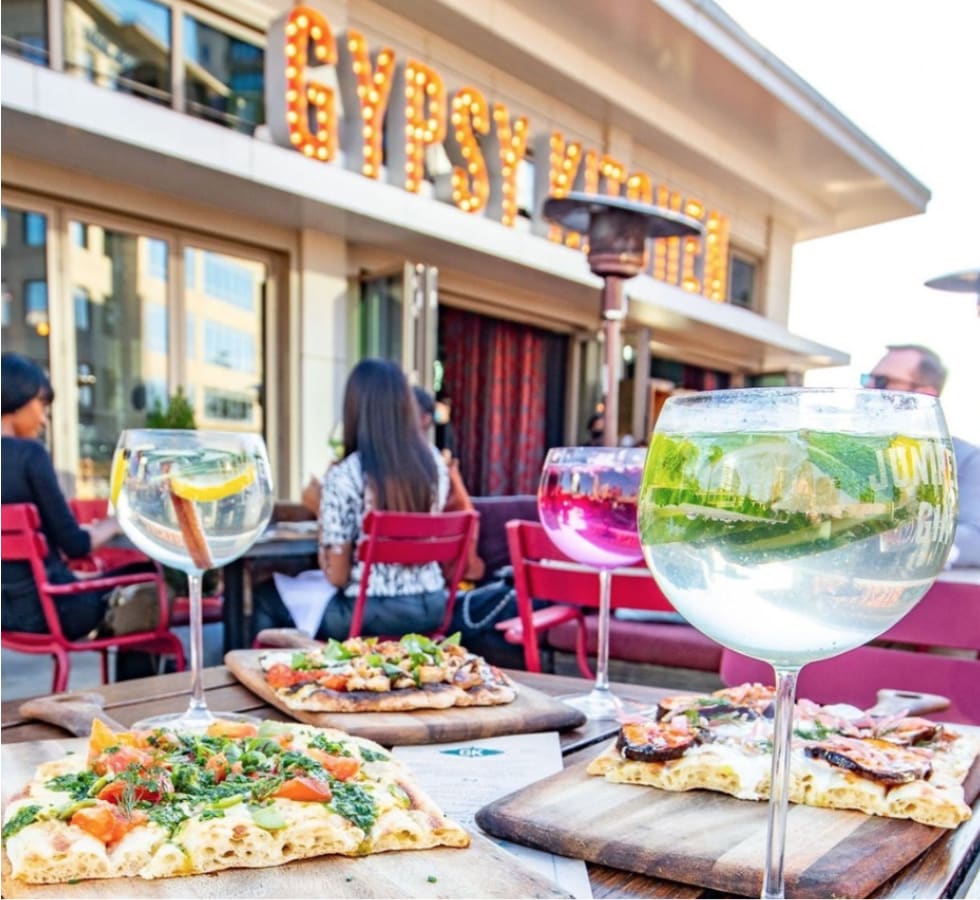 5. Bistro Niko - French Fare
Located in Buckhead and part of the Buckhead Life Restaurant Group, Bistro Niko has a knack for pairing French fare with romance. From the beautiful interior with its grand ceilings and artwork from Paris to the lovely patio that overlooks Peachtree, it's the perfect spot for a romantic dinner for two. From decadent pastas to roasted chicken and duck, dishes in this casual bistro strike the perfect balance between sophistication and comfort.
3344 Peachtree Road NE, Atlanta, Ga. 30326
(404) 261-6456
Buckheadrestaurants.com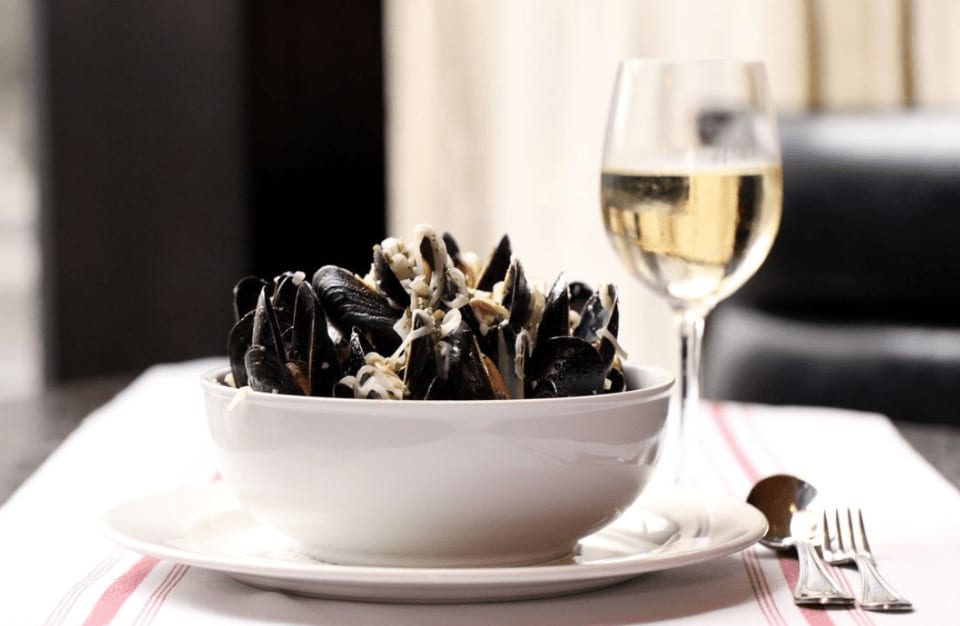 6. Lucian Books and Wine - For Book Lovers
For couples who love wine (and books), Lucian Books and Wine is a must for a romantic evening out in Buckhead. A newcomer to our food scene, they carry over 250 wines by the bottle and 15 wines by the glass, start off a meal here with fresh oysters served with Asian pear and yuzu or crispy polenta, before moving on to the ricotta gnudi or duck leg with white beans and mustard greens. Be sure to order the fries with a glass of champagne, too. Books for sale at Lucian center around art, design, food, and culture.
3005 Peachtree Rd NE Suite 300 Atlanta, GA 30305
(404) 549-2655
Lucianbooksandwine.com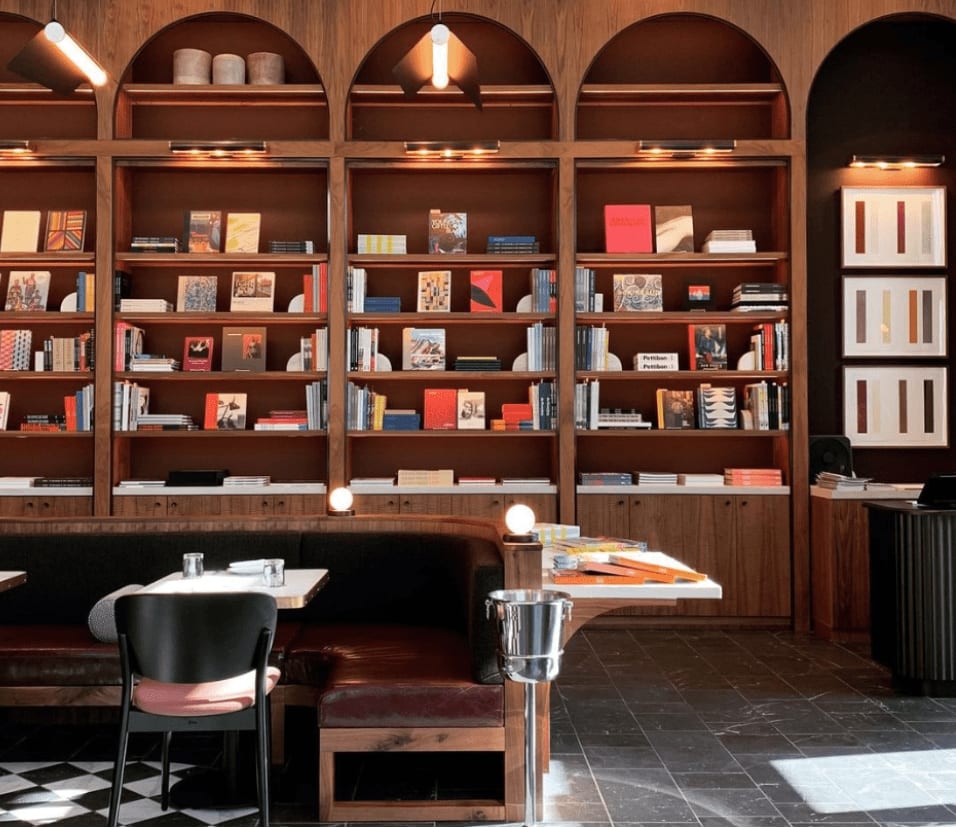 7. The Garden Room - Stunning Decor & Ambience
You can catch us and the rest of Atlanta snapping pics for Instagram at the Garden Room. This small plates restaurant and bar, part of Atlas restaurant at the St. Regis Hotel in Buckhead, serves dinner and drinks within a lush, romantic garden setting. The menu includes dishes like a yellowtail and citrus salad, a lobster roll, a wagyu coulotte, and desserts such as Madeleines and daily sorbet paired with wine and cocktails.
88 West Paces Ferry Rd NW Atlanta, GA 30305
(404) 600-6471
Thegardenroomatlanta.com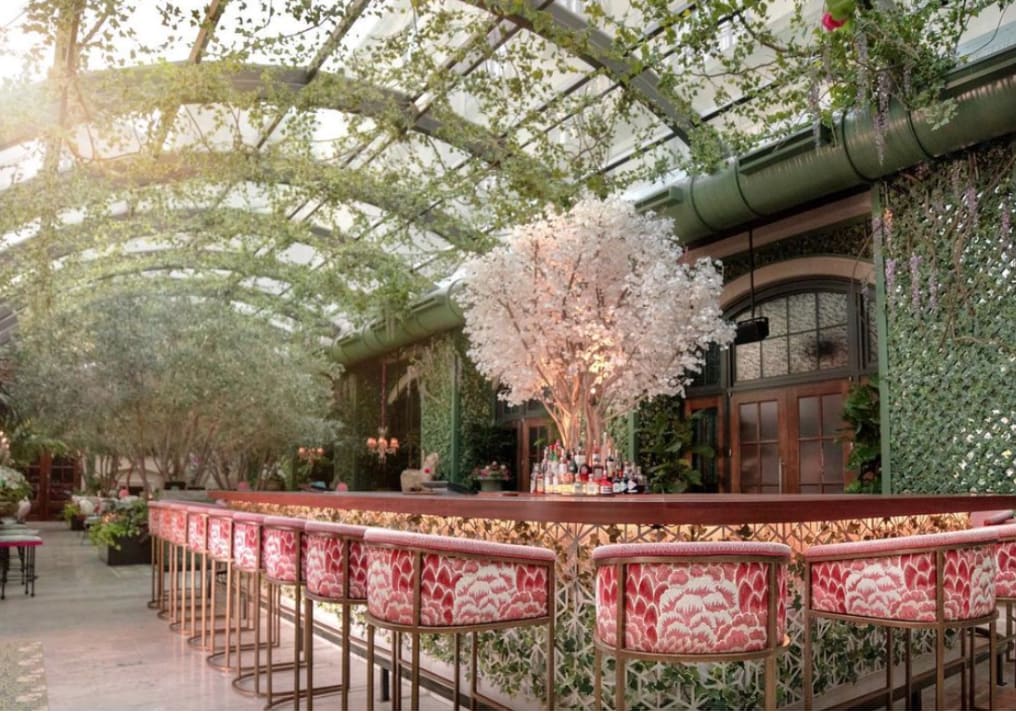 8. Bones Restaurant - Sensational Steaks
Bones Steakhouse is a date night spot that the guys will love just as much as the ladies. They've been serving steak dinners and martinis since 1979 in a dining room that hasn't changed much in over 40 years. It's old school charm, meets high-end dining!
3130 Piedmont Rd NE Atlanta, GA 30305
(404) 237-2663
Bonesrestaurant.com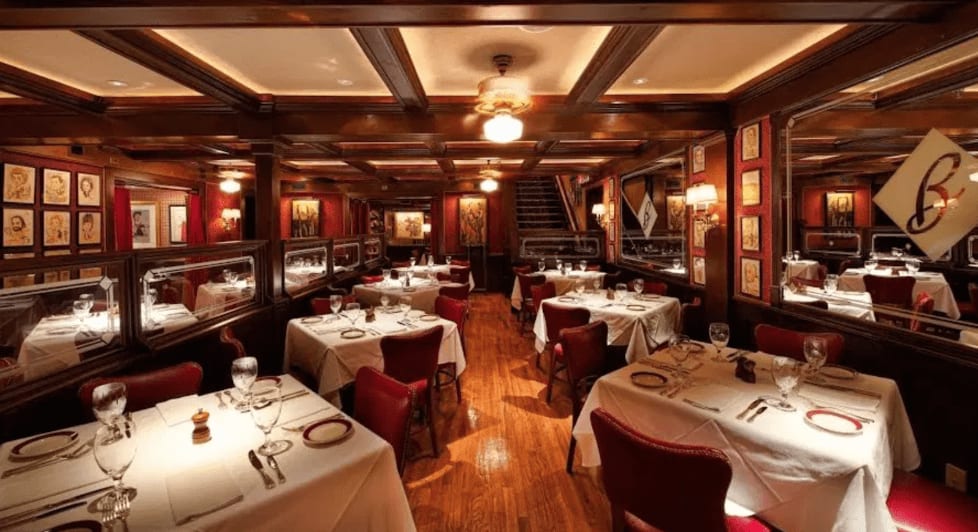 9. Anis Bistro - Award-Winning French Food!
Located in a converted house, Anis Bistro transports guests to one of the many charming restaurants you're likely to find in Provence, France. Tucked away on a sleepy side street in the heart of Buckhead, enjoy their outdoor patio offering country French fare amid Parisian decor and live jazz.
2974 Grandview Avenue, Atlanta, GA 30305
404.233.9889
www.anisbistro.com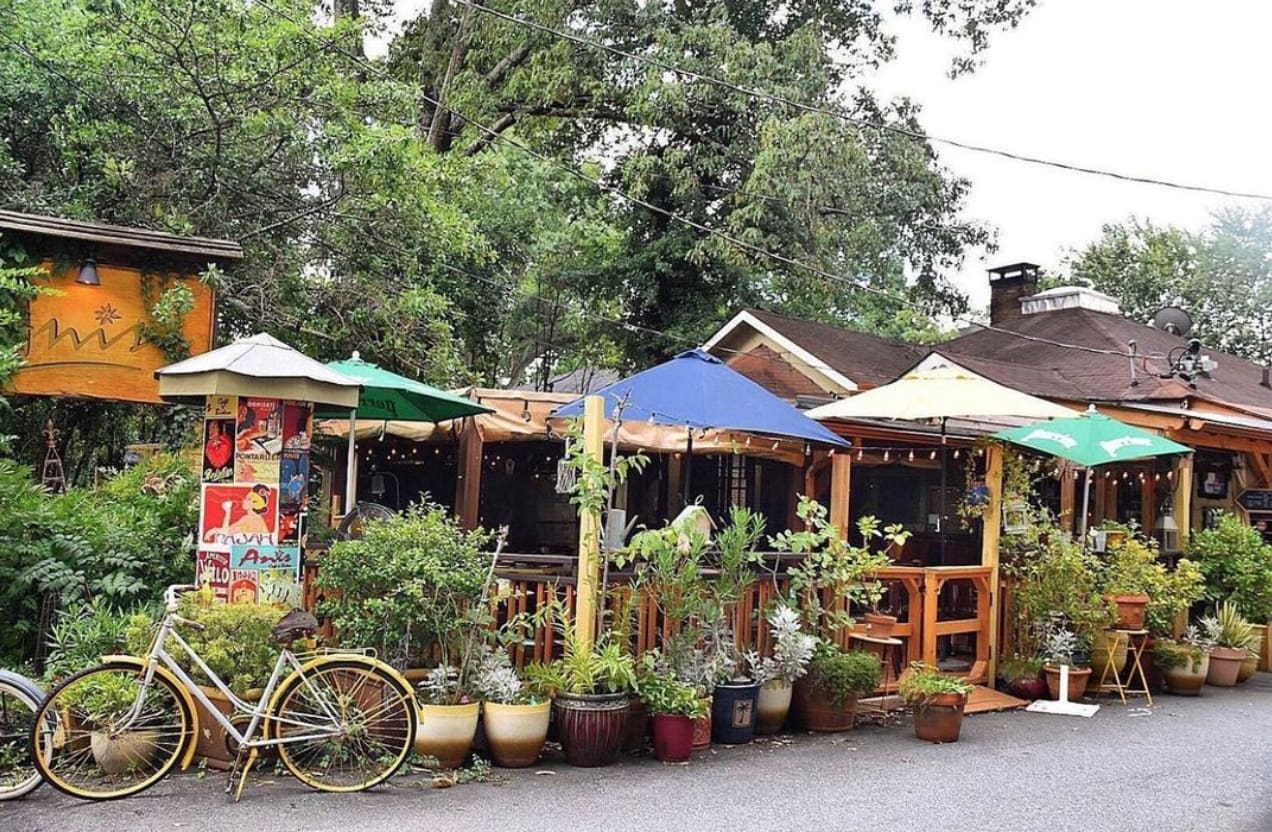 These are a few of our favorite Buckhead spots for a night out! We'd love to hear what your favorites are? There truly are so many to choose from in our vibrant city.