Here are some of the summer's top interior design trends:
#1: Lots of Nature

According to Dwell, nature will continue to play a large role in home décor this summer. Biophilic design places an emphasis on plants and green, natural visuals.
The pandemic was a stressful time for Americans, and interior design in 2022 are focusing on comfort and stress relief. Science has found that indoor plants might be one answer. A study published in the International Journal of Environmental Research and Public Health reported that foliage plants improved the concentration and attention in elementary students when used as a visual stimuli.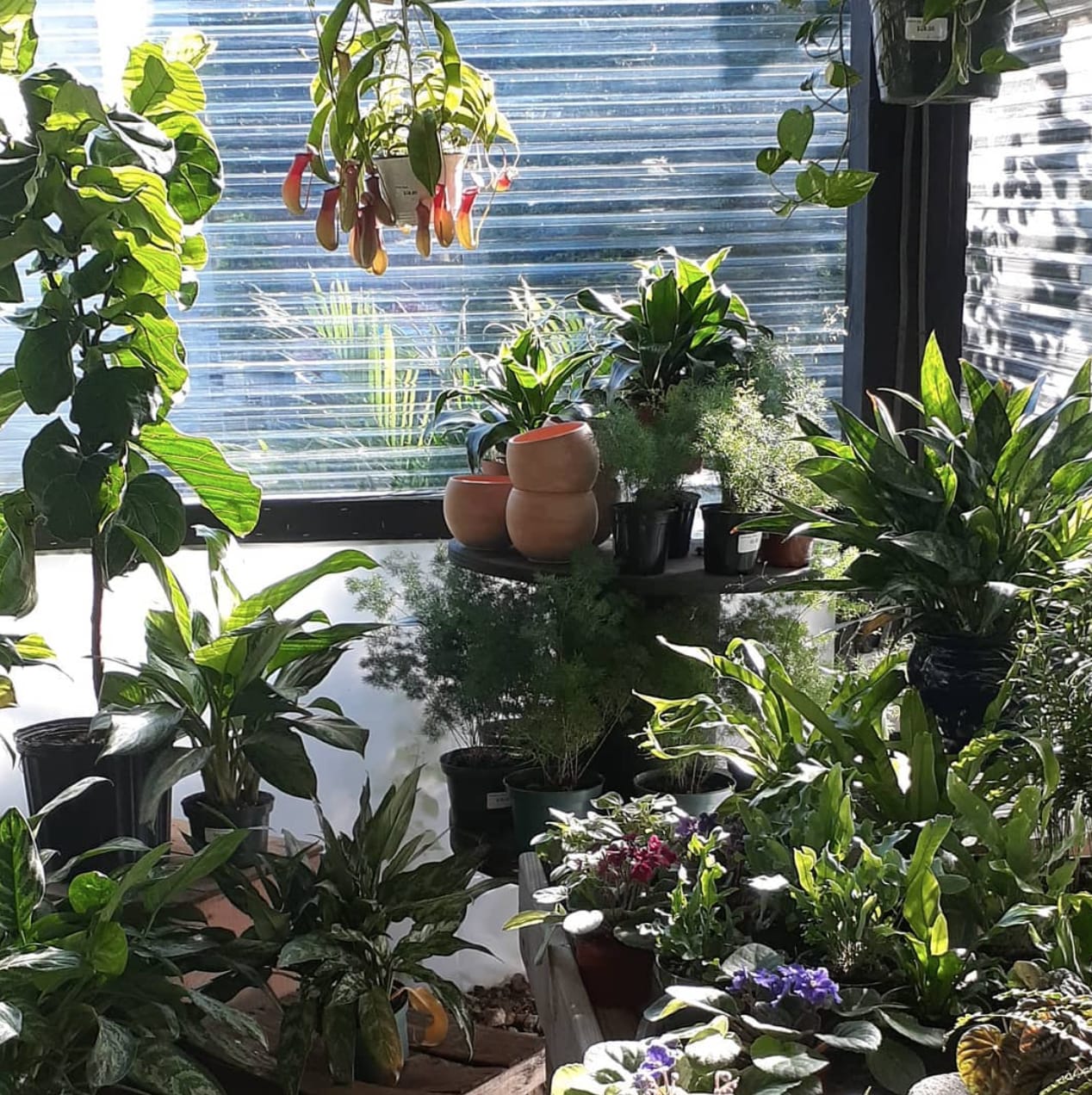 Stop by Garden*Hood Atlanta for your indoor/outdoor plants!
#2: Blue & Green Hues

According to Sue Wadden, director of color marketing at Sherwin-Williams, her team has started tracking a move from grays into blues and greens in recent years. "While classic neutrals like Pure White SW 7005 continue to be top sellers, we have really embraced these additional hue groups and almost use them as neutrals now in an expanded color space."
But while green is having a moment of its own, Joyner is honing in on blue in particular. "[It's] officially the color of summer 2022," she shares. "Blue is a hue that almost every room needs. It's a gorgeous base to start with, an easy color to pull in, and almost everyone loves the color." Specifically, Joyner is currently into the color light blue used in contemporary ways.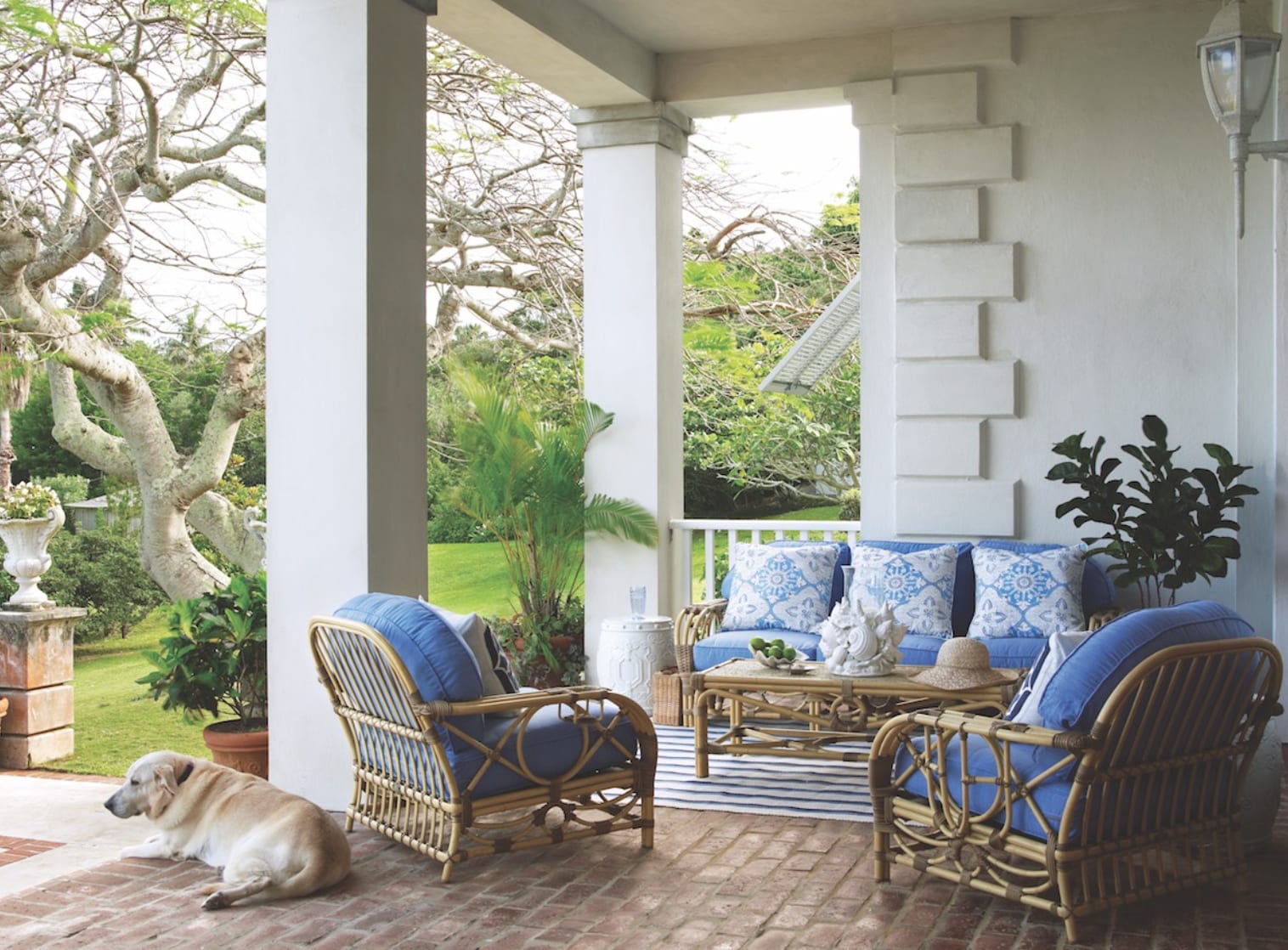 A covered porch offers a comfortable grouping of rattan furniture in vibrant blue. Photo by Tria Giovan
#3: The Tropics

For summer 2022, interior designer Andi Morse of Andi Morse Design forecasts the Maldives at home. Tropical décor packs an instant vacation-vibes punch in a room. This trend features a bold, cheerful, saturated color palette that suggests year-round summertime. You can start with incorporating bright "happy" colors, from sunny yellows to emerald greens, with throw pillows, vases, and rugs. But the bolder approach is to incorporate island greenery and motifs via wallpaper and prints. Think, "tropical trees, pineapple motifs, and leaves of all kinds," Morse adds.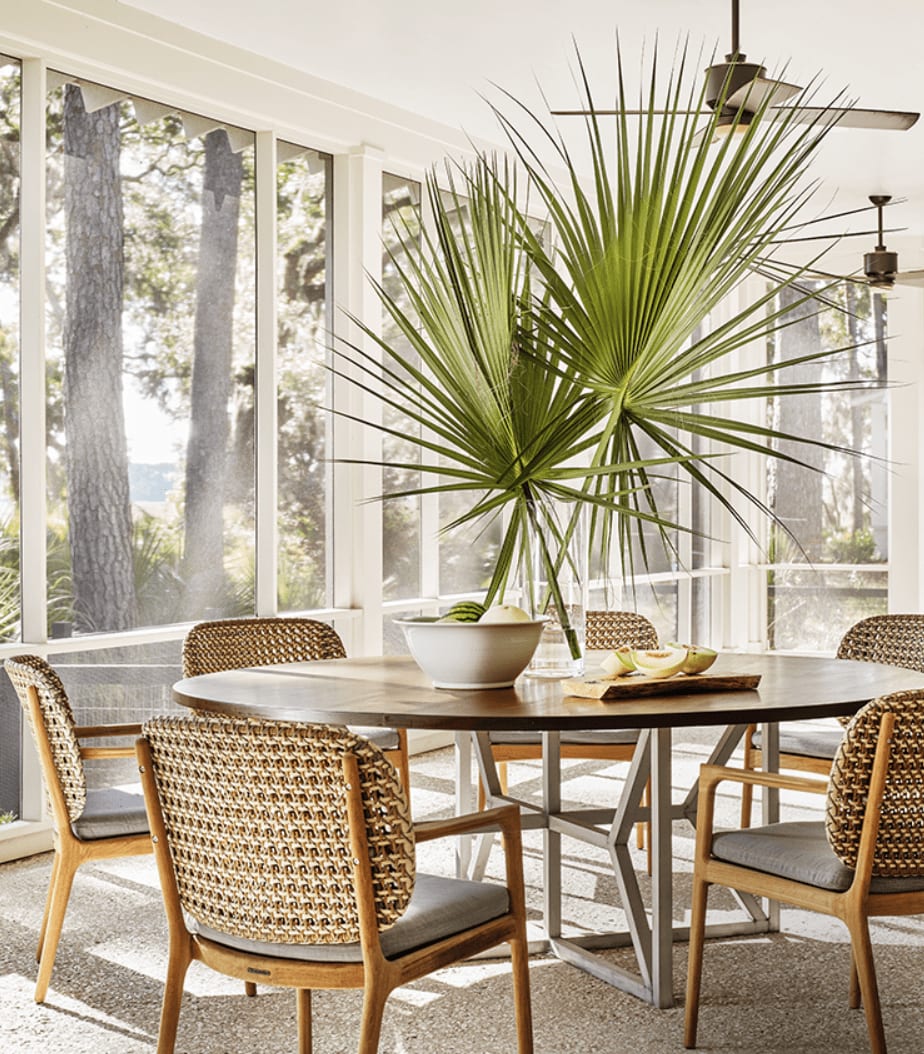 Tropical porch vibes in this Atlanta Home create a subtle, retreat-like environment!
#4: Vintage & Reclaimed Materials

The pandemic has bottle necked many industries worldwide, causing supply chain issues and product shortages. To combat the lack of inventory and rising costs, many interior designers are turning to reclaimed materials.
In Dec. 2021, online marketplace 1st Dibs held a designer survey to predict the coming year's top household décor trends. Sustainable, reusable material won the day.
"Going green extends beyond color trends and into green thumbs and green living," the survey said. "When asked what design trends will remain popular in 2022, almost all designers selected sustainable materials (nearly universal at 97%) and plants (93%), which both reflect a desire to remain in harmony with the environment."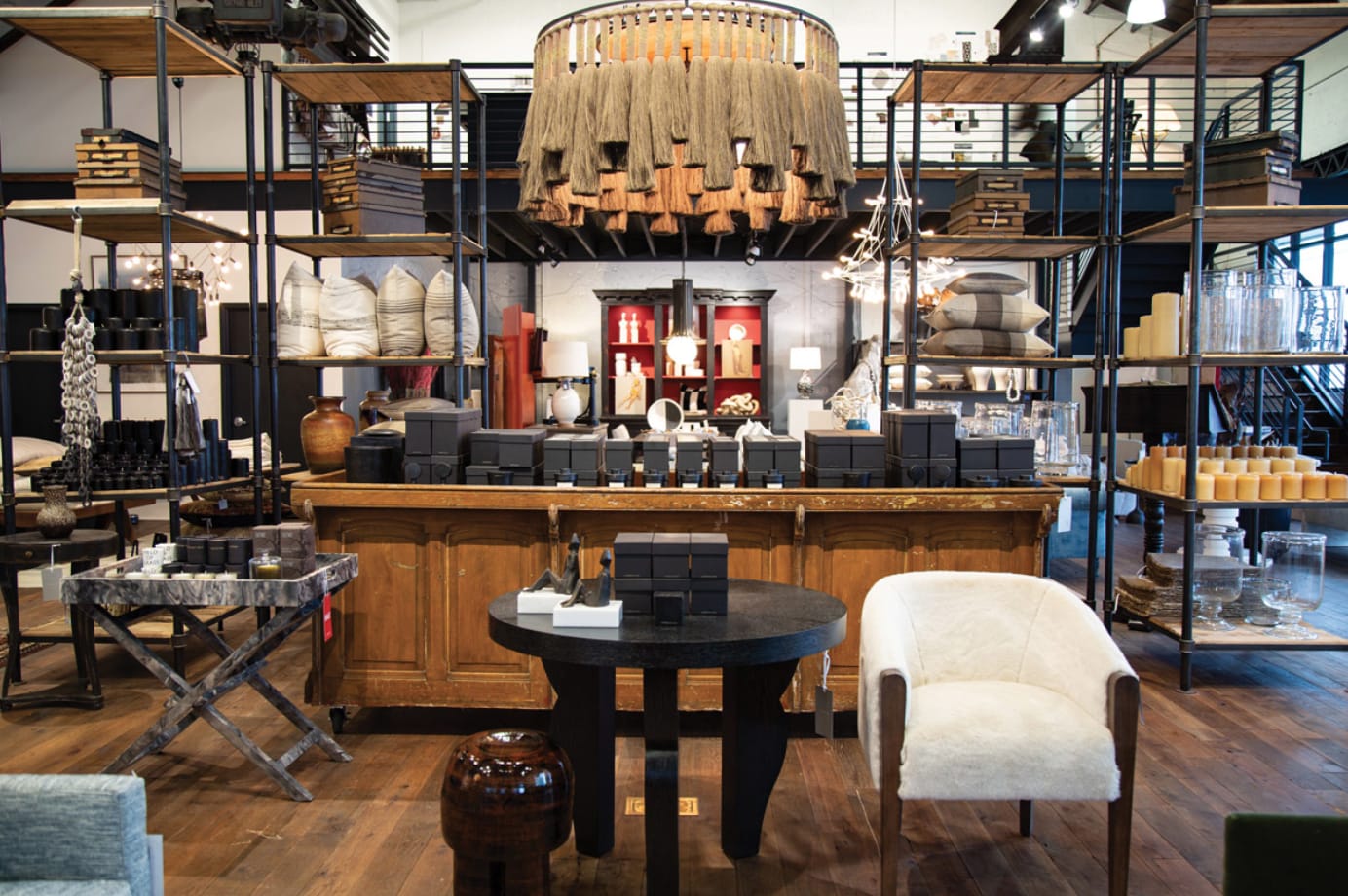 Dixon Rye in the heart of Atlanta's design district carries upholstered furniture from ecofriendly companies.
#5: Decorating Based On Your Dreams

These days, people are looking for new influences for decor inspo — so much so that HomeGoods created an entirely new feature around one. "Our dreams tell us how we really feel which is why HomeGoods launched HomeGoods Dream Vibes, a digital experience to help you tap into an unexpected source of inspiration — your actual dreams — to help discover new home design trends and help unlock what design elements you need to create a better energy in your home," says Beth Diana Smith. To easily tap into this trend, you can open up the site and "tell" the feature about your dreams. Its sentiment is then decoded to provide your "Dream Vibe," a personalized mood board that helps you hone in on the specific trends and aesthetic that works for you.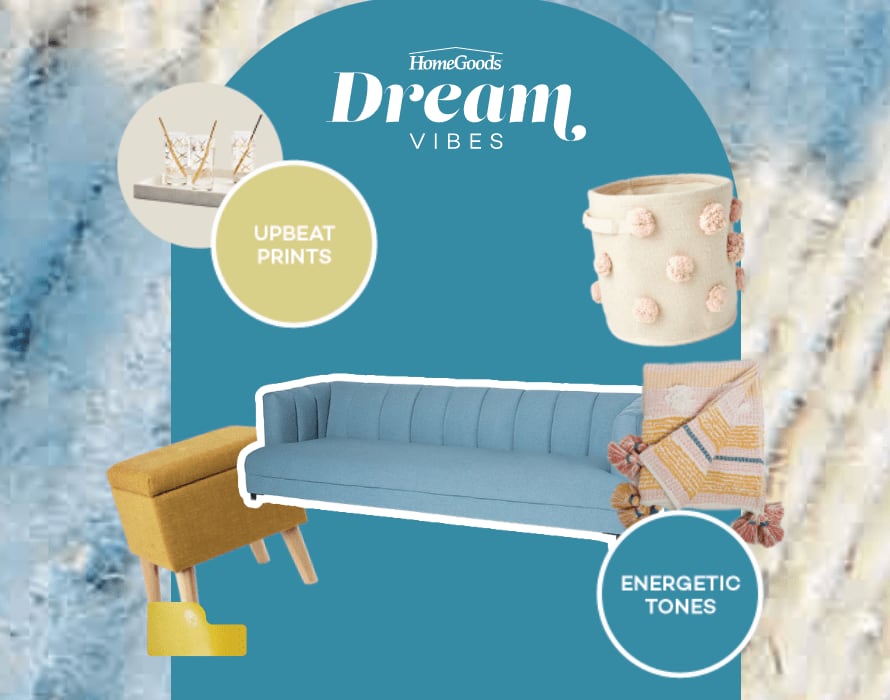 Our results were celebratory and bright!
#6: Stone

For designer Breegan Jane, this summer is all about one material in particular: stone. "It's showing up in coffee tables, side tables, and even in pieces like sconces," predicting that we'll continue to see it in all types of decor this season. "I think a big reason stone is trending is because of the availability of beautiful and realistic options that just weren't present in years past," she continues. "There are so many stone-like, manmade materials on the market that mimic stone in a way that manufacturers couldn't do literally just two years ago."
As for how to use stone at home, Jane stresses that you shouldn't be afraid of it. "Go big or go small," she explains. "Put stone on your fireplace and it goes to ultimate luxe in two seconds. Buy cute stone coasters for your coffee table... Play around with it in different ways. You can't go wrong."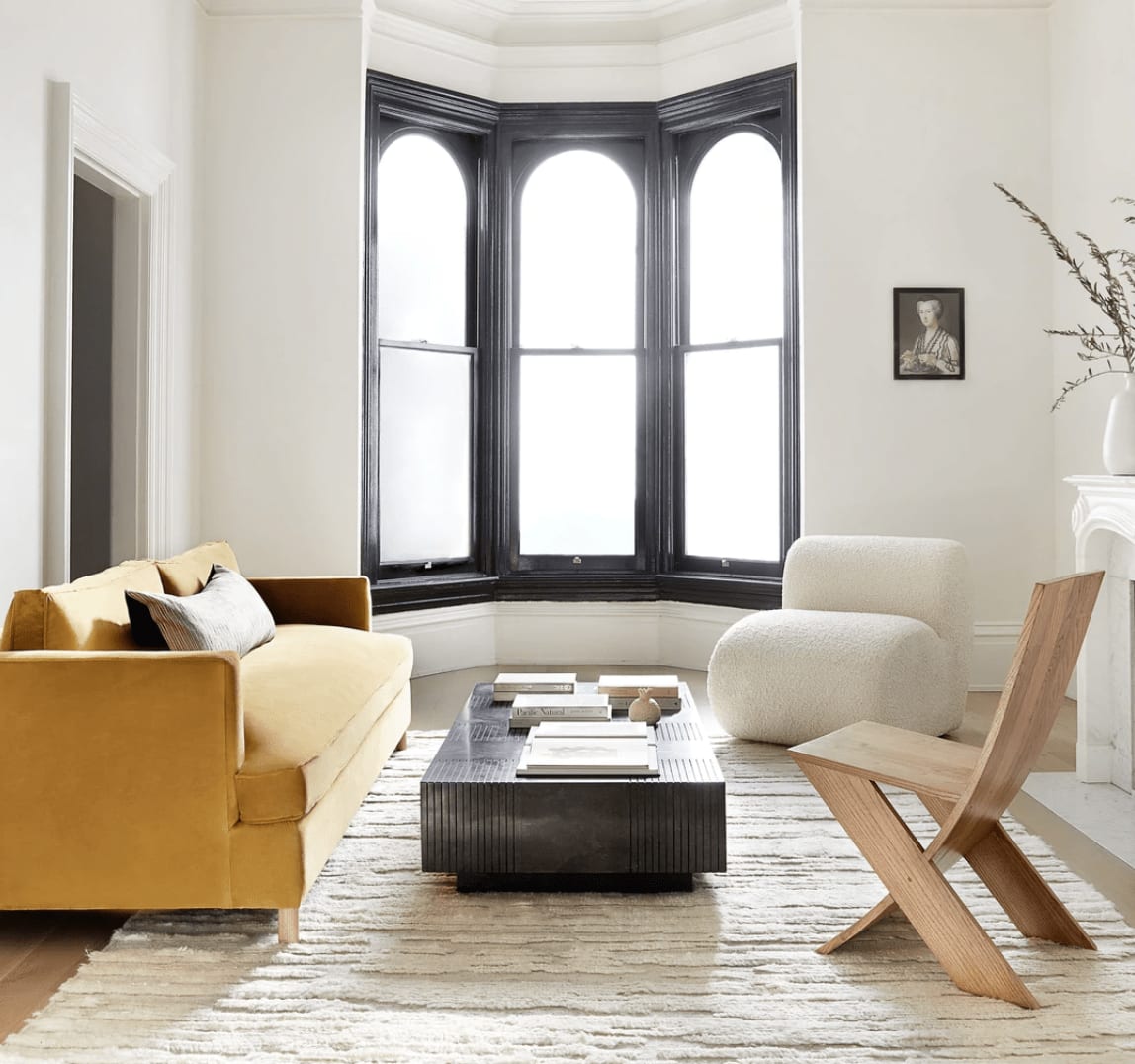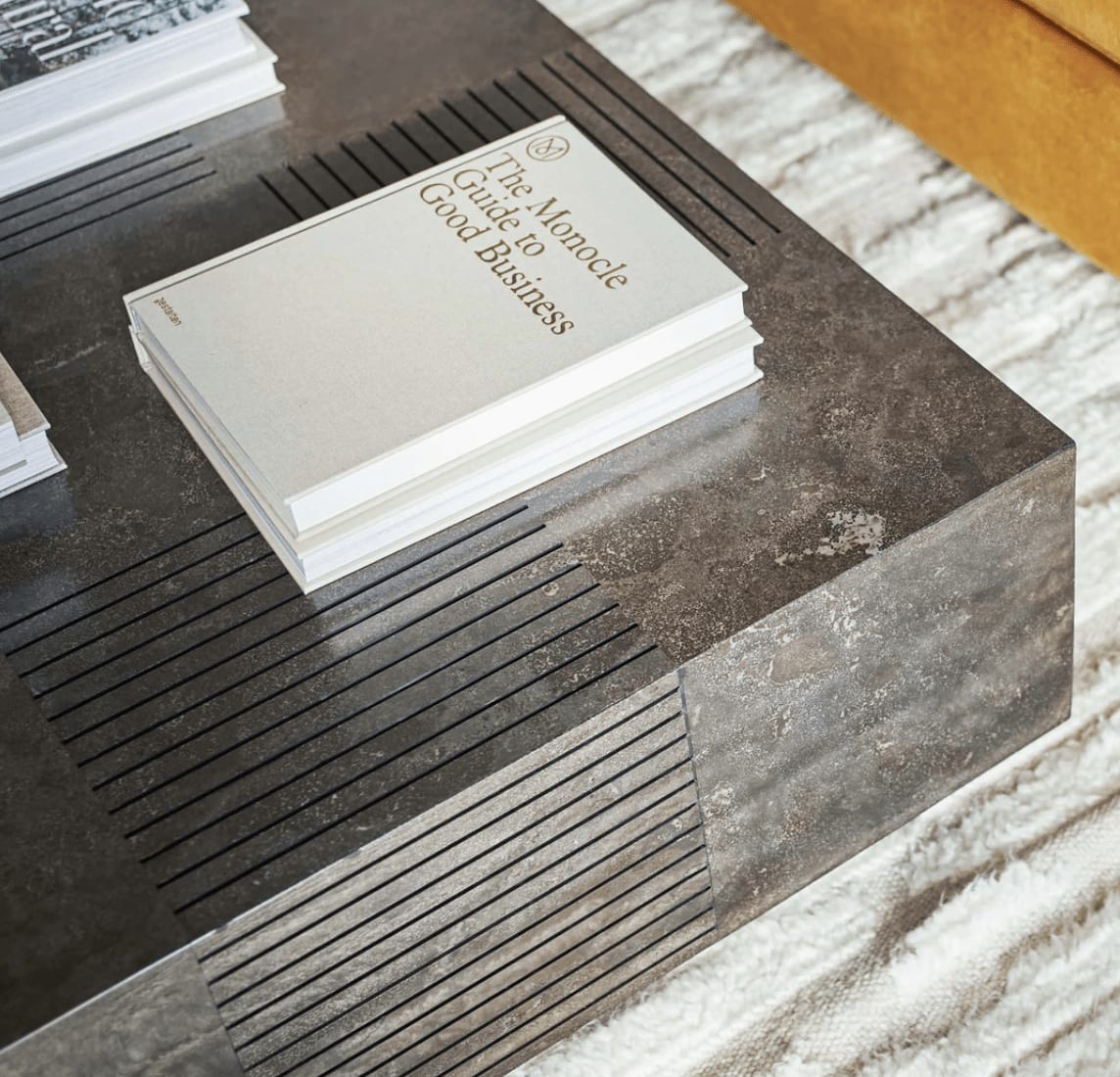 Shop Lulu & Georgia's collection of stone coffee tables
Need some help refreshing your home for summer? Contact our team! We work with talented Atlanta-based designers who can help transform your current home into your dream home!