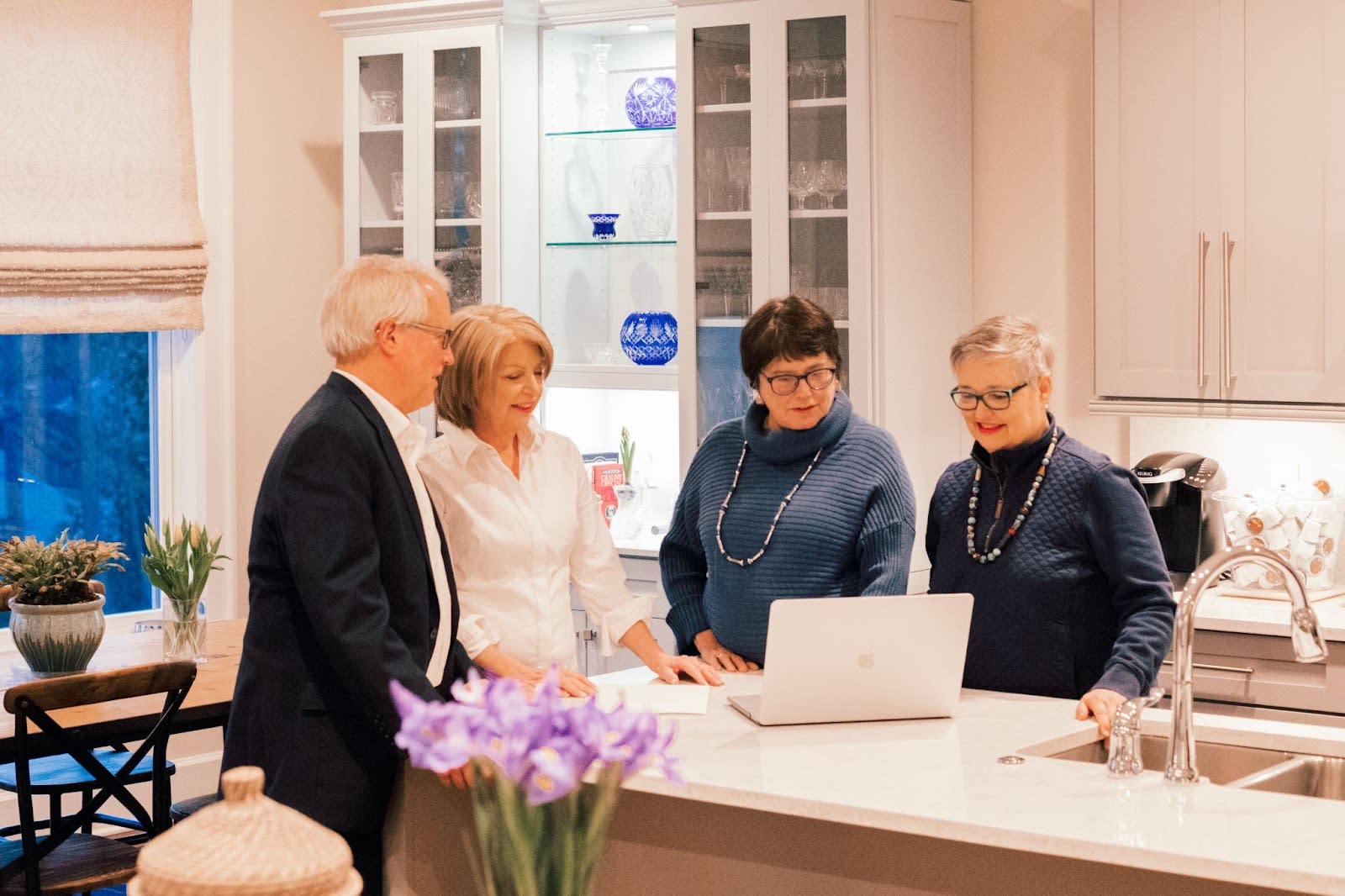 Welcome to 2022, friends! The real estate industry is seeing some new yet familiar results as we settle into the first quarter. Across Atlanta, housing prices are continuing to rise, meaning there's never been a better time to invest in a new home and start earning equity. With interest rates remaining low for the time being, and more buyers entering the market, available homes are a hot commodity. According to Redfin, the typical
home sold in 15 days
last year, and more than
60 percent went off the market
in two weeks!
Before we jump into what to expect from this year's
already
fast-paced market, it's important to take a look at how we finished 2021 and some key performance indicators that are shaping the trends we see today. For a deep dive on stats for each of Atlanta's neighborhoods, take a look at the Keller Williams 2021 Q4 Real Estate Market Report below.
2021 Real Estate Highlights:
The greater Atlanta's average sold price increased 20% to $446,000.

Metro Atlanta similarly rose 21% to $504,000 average sold price.

The average sold price of a condo increased 15% to $318,000.

The number of homes sold in Atlanta over $1M was 65% greater than in 2020.

Average months of inventory were at a record low of 0.9 months. For reference, in a balanced market, we see 4-6 months inventory.

The average homeowner across the U.S. gained $56,700 in equity.
*Stats reflect the year-over-year increase.
In many ways, 2021 was a continuation of 2020. The traditional seasonality of the market was again upset by the pandemic, and the winter low season that separates the years lasted only
a fleeting moment, if at all. Many buyers carried over from 2020 and entered the market early with pent-up demand. This drove aggressive negotiations and multiple offer scenarios as demand continued to outpace supply, and at an increasing rate.
What to Expect in 2022
Experts are predicting a "normalization" of the real estate market as we move into 2022. Normalization just means we anticipate the pendulum to start to swing back away from an acute seller's market over the next six months. Here are some things to pay attention to this year…
Home Prices:
Moderate price appreciation of 3-7% is predicted in 2022, supported by population and economic growth, low unemployment, and relative affordability. Atlanta is expected to outperform national housing market growth!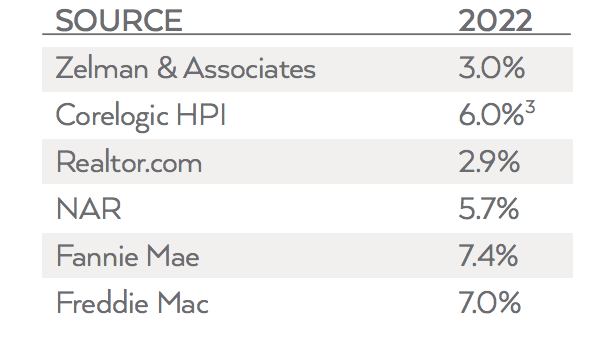 Interest Rates:
The Fed has already expressed that they will be increasing interest rates in 2022. The real question is how quickly. Current rate projections have the average 30-year fixed-rate mortgage rate for 2022 somewhere between 3.2% – 4.0%, up from ~3.0% on average in 2021.
Inventory:
The spring market is still expected to have a competitive feel due to multiple offers and seemingly low inventory. This will slowly dissipate as interest rates rise and inventory builds over the year.
Your LOCAL Connection
While we can generalize statistics, the real answers are what is happening hyper-locally in your neighborhood or the neighborhoods you are considering calling home. In this competitive market, The LaMon Team, partnered with Keller Williams Buckhead, is your local Atlanta expert, offering sound advice and solutions to help you find your ideal place in our thriving communities.