Welcome to spring in Atlanta! The LaMon Team with Keller Williams Buckhead is excited to share our Q1 2023 Atlanta Real Estate Market Report. It provides valuable insights into how our neighborhoods are performing and what to expect from the remaining spring and summer housing market.
The first quarter is in the books, and the greater Atlanta area real estate market is thankfully nothing like the national headlines suggest. 2022 was a wild ride; the first half of the year running at an extremely fast pace, followed by a massive slowdown the second half. Interest rate hikes put many buyers on hold and also priced-out an entire segment of the market.
As we entered 2023, many of us were left wondering what to expect next? Inflation was still high, rates were yo-yoing and home prices weren't falling. As we look back at the first four months of the year one thing is clear: price and inventory remain the key focus.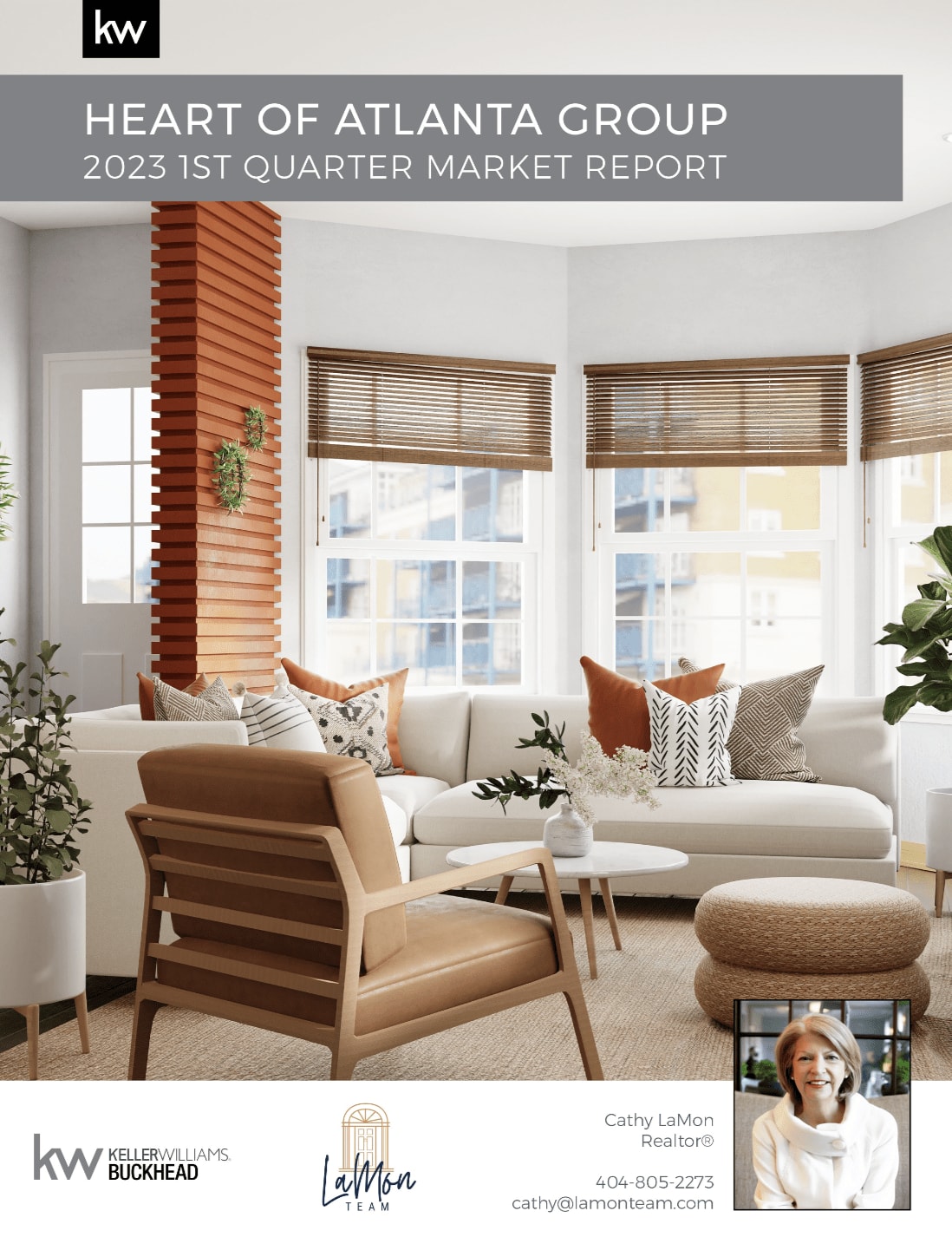 As one of the fastest-growing metropolitan areas in the United States, Atlanta continues to attract investors, homebuyers, and businesses seeking new opportunities. This, along with low inventory, has kept home prices stable in many areas. In fact, accurately priced and well-represented homes are going fast, many times above asking price and with multiple offers. Overall, it's still a seller's market.
While closed transactions are down 22-40% year-over-year, that number is a little misleading. This is comparing our current market–which resembles more of a normal spring market–to the frantic pace of last year. Although most buyers have acclimated to the 6-7% interest rates, their biggest challenge is again, a lack of inventory. Many would-be sellers are not listing this year because they do not want to give up their 3% mortgage rate. This has created a spike in demand and prevented home prices from dropping like many economists predicted last year.
The current housing market is more complex for both buyers and sellers than what we've experienced over the last few years. Making it more important than ever, to work with an experienced real estate team who can help you identify opportunities and make smart investment decisions.
Our team's mission is to help you build a life you love! We're experts at navigating the changes to the Atlanta market and would love to guide you through the process of finding a home that supports the lifestyle you are building! Contact our team to learn more about buying and selling in Atlanta this year.