Welcome to The Beltline Trail—a 33 mile journey that weaves through the heart of Atlanta's vibrant neighborhoods and offers a unique way to experience the city's charm. This walking trail has been a pivotal piece of Atlanta's history and offers a variety of art, fitness and event opportunities.
Below we've shared an overview of what to expect on each part of the trail. So lace up your sneakers and grab a water bottle, because it's time to explore all the Beltline has to offer.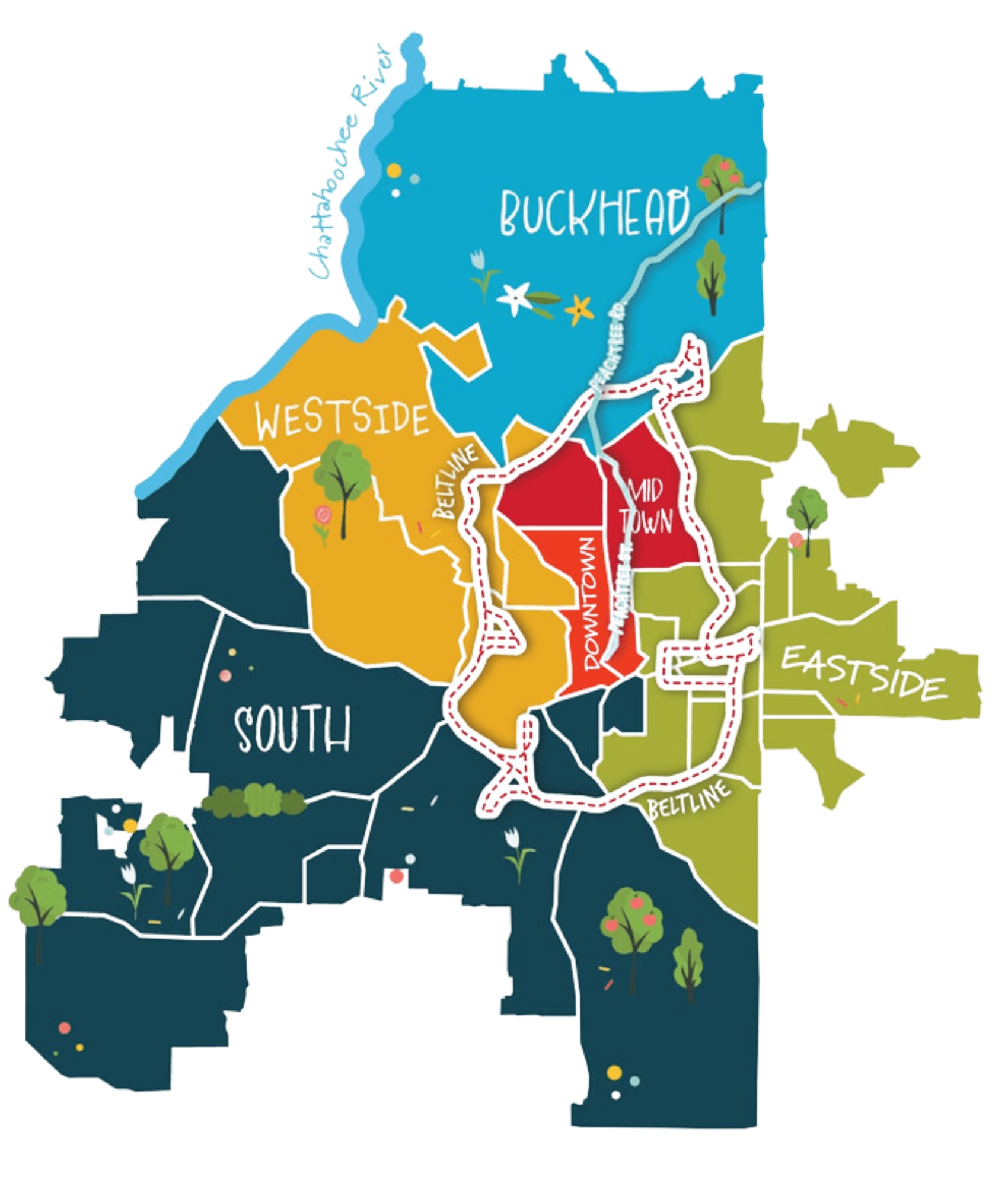 Exploring the Beltline Trails
1. Eastside Trail: Discover the Urban Buzz
Kickstart your Beltline adventure on the Eastside Trail. This 2.25-mile stretch takes you through some of Atlanta's trendiest neighborhoods, including Inman Park, Old Fourth Ward, and Poncey-Highland. On this trail, make sure to visit the vibrant street art or stop by the bustling Krog Street Market for local eats.
2. Westside Trail: Immersed in History
Traveling along the Westside Trail offers a glimpse into Atlanta's industrial past. This 3-mile path traverses historic neighborhoods like West End and Adair Park. Keep an eye out for the intriguing blend of modern art installations and historic architecture. Also, don't forget to make a pit stop at the Lee + White development, where breweries and eateries create a culinary and cultural hub.
3. Northside Trail: Nature Meets Urban Escape
For those seeking a blend of nature and city life, the Northside Trail is your sanctuary. This 1.25-mile trail winds through Tanyard Creek Park and Ardmore Park, offering serene green spaces, scenic bridges, and a peaceful respite from the urban bustle.
4. Southside Trail: Industrial Charm and Community Spirit
Explore the up-and-coming Southside Trail, a 4.5-mile stretch that runs through historic neighborhoods like Chosewood Park and Peoplestown. This trail section captures the city's industrial heritage while celebrating its vibrant present. Enjoy the panoramic views from the Boulevard Crossing Park Gateway, a perfect spot for a family outing or a peaceful stroll.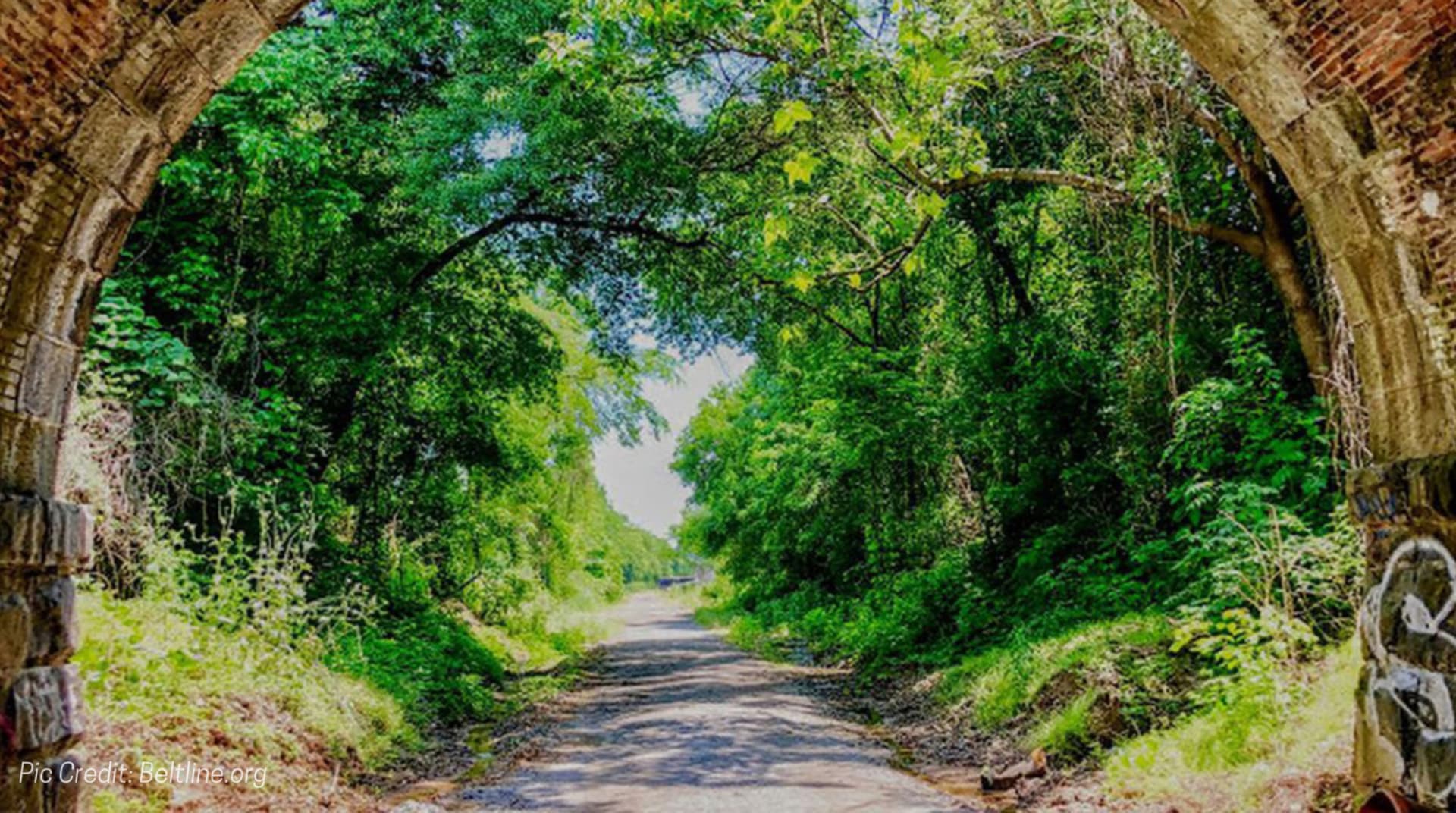 Trailside Delights: What to Expect Along the Way
1. Public Art Galore
The Beltline is a canvas for local artists to express their creativity. Look out for eye-catching murals, sculptures, and interactive installations that transform the trail into an ever-changing open-air art gallery.
2. Parks and Playgrounds
Numerous parks and playgrounds dot the Beltline, inviting families and friends to relax, play, and enjoy the outdoors. Pack a picnic, challenge friends to a game of frisbee, or simply unwind and people-watch.
3. Fitness and Recreation
The Beltline is a haven for fitness enthusiasts. Join joggers, cyclists, and rollerbladers as you follow the paved paths—or consider participating in group workouts or yoga sessions held in a few designated areas.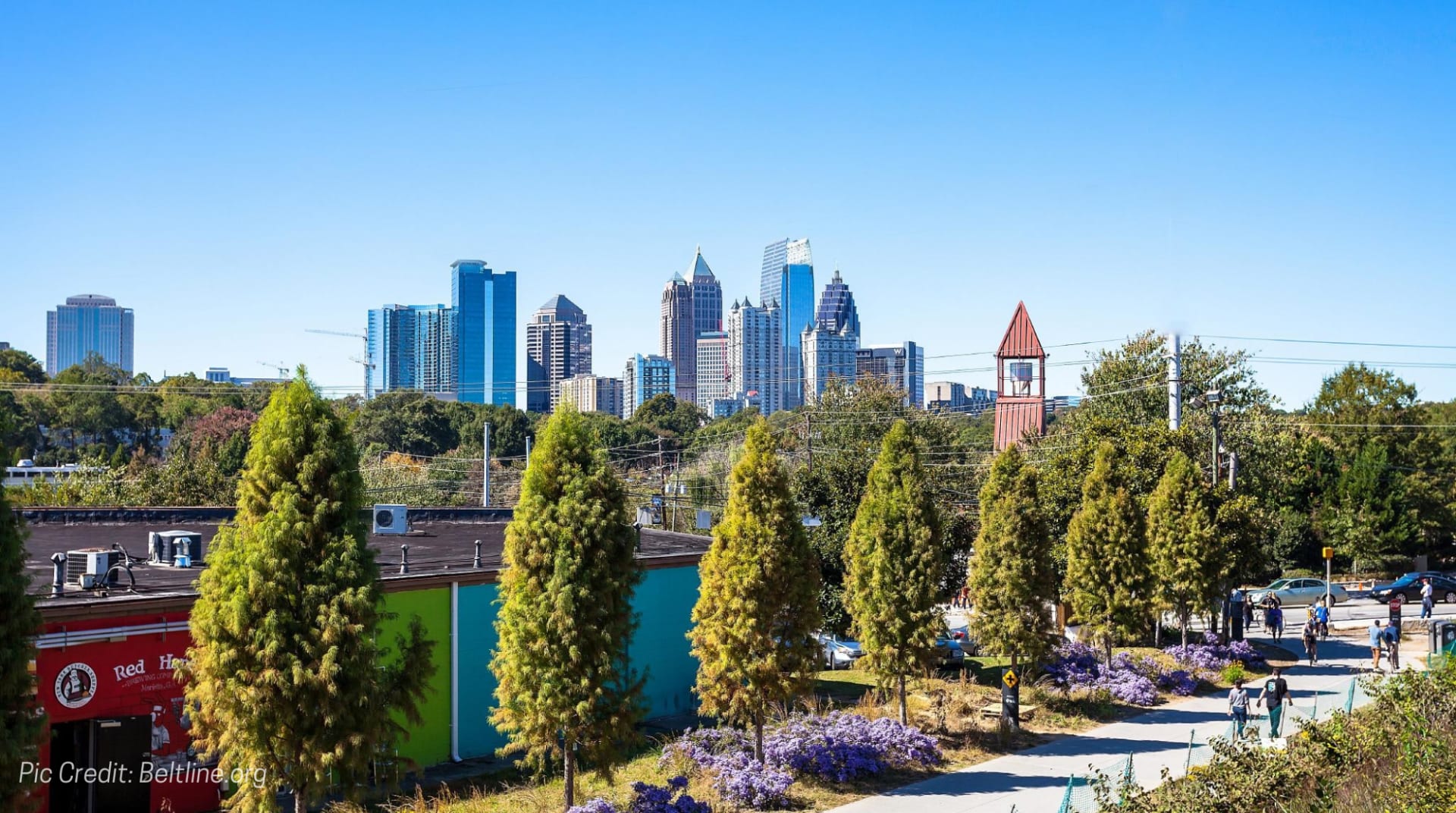 Beltline Tips and Community Connection
1. Plan Your Trip
The Beltline is accessible year-round! Check the Beltline's official website for trail maps, event listings, and updates on closures or maintenance.
2. Community Events and Festivals
Stay connected to Atlanta's vibrant community spirit by participating in Beltline events. From food festivals to art markets and outdoor movie nights, the Beltline hosts a myriad of activities that celebrate local talent and bring neighbors together.
3. Supporting Local Businesses
The Beltline trail is more than just a pathway – it's a lifeline for local businesses. Stop by the various shops, cafes, and eateries along the way to support Atlanta's entrepreneurial spirit and enjoy the flavors of the city.


The Beltline Trail is the most comprehensive transportation and economic development effort ever undertaken in the City of Atlanta. Over the last two decades, it's helped revitalize historic neighborhoods and added more beauty, art and green space to our vibrant downtown area. If you're interested in learning more about housing opportunities along the Beltline, contact the LaMon Team. We'd love to show you around our city!